Let me begin by telling what SEO stands for. SEO is Search Engine Optimization, and by the name of it, you can very well understand that it has got something to do with the internet and the searching for it. We all know that the internet is a world of its own, and it runs by its own rule. So, if you are looking to enhance your image and presence, you have got to master these rules and be the best SEO Agency in Melbourne.
The main activities that are involved in having an effective SEO service are done through unpaid processes through the intent. It involves redirecting the traffic more and more to your website, which, combined with other tools, is going to get you a higher ranking.
Let us just take it casually. When you are looking for a product, you straight up go to the internet and try to look for it. The search results are going to show many options, and there is more than one page to Google search. But, as consumers do you always or mostly try to look at what is there on the 2nd page of it. I don't think so. If it is casual research, like a non-academic one, then definitely I am going to click on whatever option is coming to me on the first page. Is your business on the first page? If no, then this is where the SEO Agency in Melbourne is going to come to a vital role play.
So, you see, getting SEO done is pretty much the need of the present time. If you are looking to get more customers visiting your website and buying the product or the service, then it is vital that you are visible where the customers are and nowadays customers are present online. Hence, it is not hard to understand the vital role that is played by SEO Specialist in Melbourne to get your business boosted up in that region.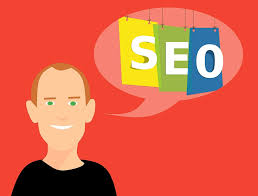 The search engine tries to show results that are most relevant to what the person is looking for. There are different factors that combine and along with several tools the Google is made to scan all the relevant websites and bring your one if it tends relevant to all the rules that have been laid out by Google or any other search engine.
The SEO Agency in Melbourne and the SEO team that it has must be well aware and knowledgeable of all the rules that are there and also know the latest technique. This is the internet where the rules don't remain the same.
Therefore, when you are looking for a Digital marketing agency, you need to look out for several things that I have tried to list below:
The very first thing that you should be looking out for before you are looking into a digital marketing company is your own need. There is a certain custom need of every company, and it is important to understand that. Make sure you understand your need well before you get down to understanding the SEO Agency in Melbourne you are getting into the contract with.
After this, you need to ask a general introduction to the company. Most definitely, they are going to provide it yourself as they talk to you or you can read it up on the website. Still, it is not just mere talking that you are going to do. You have to find out what kind of offerings they have, the services they provide, and what are the tariffs (as in, the fee chart).
Once you are well aware of all the services you are going to get a testimonial, it is important that that you ask for the past feedback or name of their existing clients. You can casually check that website and ranking and see if what they are claiming is correct.
SEO Agency in Melbourne is going to do what you tell them too, of course, within what is legit. But here what you are going to find out is the thing they are going to do when they finally start promoting your brand. Make sure the brand is not just charging you for more likes on the post because the likes and comments are not the indication of a promising sale in the future or present. The main stress must be laid on organically, bringing up your business on Google.
SEO Agency in Melbourne must issue you a report that is going tell you about the unique visors, the amount of time the user is spending on your website. The traffic sources numbers, bounce rate, cost per click, and click-through rate, social interaction, and other things like that you have got to have a clear report about. Do not let the SEO Company you have hired fool you in return of the fat sum you pay.
We hope this write-up is going to guide you effectively to selecting an able SEO Agency in Melbourne, and you shall have fruitful results and have a better business than your competitors. Do not forget that while you are just relying on the quality of your product and service, there are many of your competing companies who are doing both.
If you are not quite sure which company in Melbourne is best suited for you, then you can take suggestion from here. You can surely go for Million Hits. Great team and terrific work ethics and a lot more than you are always going to appreciate. Contact the company and be sure of positive results for your business.
From what they have brilliantly done in the past and for the present clients is commendable and the charges are quite what other SEO Agency in Melbourne are going to charge for it with no guarantee of genuine service.