Welcome To Million Hits
Business owners, clients, and customers, lend us your ears!
Don't you want to 10x your sales within the next 6 months by continuing to spend the same amount of money (not a cent more) you have been spending on marketing?
Have you been deceived by advertising agencies in the past. Yet, benefitted not a single dollar? Are you tired of reports, data, and virtual commitments, resulting in no real gain at all? Do you seem to be down in the mouth that your hard work isn't paying as it should?
Million Hits doesn't give you any false promises but truly delivers within a span of 6 months with results that bring an ear to ear smile across your face! We do not evaluate our results on how many clicks or impressions you get on your website. We are majorly concerned about the Return on Investment (ROI).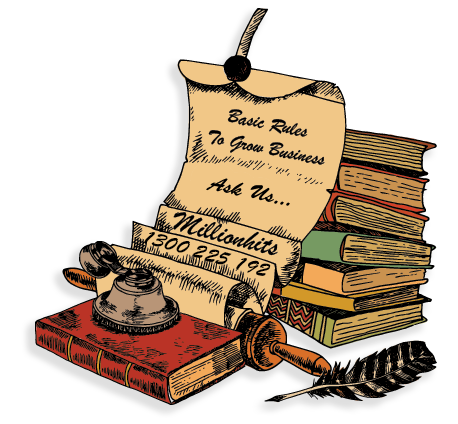 DOES YOUR BUSINESS FOLLOW NECESSARY RULES
The strategies that we have used to record a sale of $1000 million are no secret now. In this report, we have revealed the methods we adopt to get businesses a higher revenue. Get the report right here:

logo slider