In modern-day, with a hike in startups, digital marketers are in great demand. Most businesses understand the basic concepts of SEO and why it's important. However, when it comes to developing a sound SEO strategy for startups, creating content with the keywords your customers are searching is wrong. A Million Hits we follow eight steps which ensure that a comprehensive SEO strategy.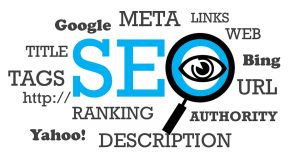 Step 1: Keywords the heart of SEO, but not your first step to an organic growth plays anymore. To start, compile a list of about ten short words and terms associated with your product or service. Use Google's Keyword Tool to identify their search volume and come up with variations that make sense for your business. Associate these topics with popular short-tail keywords, but don't dedicate individual blog posts to these keywords. These keywords are simply too competitive to rank highly on Google if you're starting to optimize your website for search.
Steps 2: Use subtopics or webpage ideas for explaining a specific concept within each larger topic you identified in Step 1. Plug these subtopics into your keyword research tool to identify long-tail keywords on which to base each blog post. Together, these subtopics create a cluster. So, if you have ten pillar topics, they should each be prepared to support a cluster of five to 10 subtopics. This SEO model is called a "topic cluster," and modern search engine algorithms depend on them to connect users with the information they're looking for.
Step 3: Build Pages for Each Topic by using your keyword to determine how many different pillar pages to create. Ultimately, the number of topics for pillar pages should coincide with the number of different products, offerings, and locations your business has. This makes much easier for your prospects to find you in search engines no matter what keywords they use.
Step 4: Blogging is an incredible way to rank your keywords and engage your website's users. After all, every blog post is a new web page that gives you another chance to rank in search engines. If your business does not have a blog, set one up. This is where you'll elaborate on each subtopic and start showing up on Google.
First, don't include the long-tail keyword more than three or four times on the page. Google doesn't consider exact keyword matches as it used to. In fact, too many instances of your keyword mean "keyword stuffing." This penalizes your website and drops your rank.
Second, link out to the pillar page you created on this topic. You can do this in the form of tags in your content management system (CMS), or as basic anchor text in the body of the article.
Once you publish each blog post, link into it from the pillar page that supports this subtopic. Find the point in your pillar page that introduces this blog's subtopic.
Step 5: Try to Blog Every Week to Develop Page Authority. It's precious to write tangential topics you're customers care about to give your website authority in the eyes of Google. This will cue Google to pay extra attention to your domain as you add content to your primary topics.
Step 6: Create a Link-Building Plan
The topic cluster model is your way forward in SEO this year, but it's not the only way to get your website content to rank higher once it's been created. Link-building is the process of attracting inbound links (also called "backlinks") to your website from elsewhere on the web.
Step 7: Keep track of Latest SEO News & Practices. Like other marketing landscape, SEO is ever-evolving. Staying on top of current trends is a difficult task, but multiple online portals can make it easy for you to stay on top of SEO news & modifications that may impact your website and your SEO strategy.
Step 8: Track your time and effort involved in SEO. There are many metrics you can track on a daily, weekly, or monthly basis to keep your SEO plan on track and measure your success.