So you have built your own website, it has cool sliders & functions, but it's not quite giving a professional look that you were seeking. Do you have to hire a web developer to help you?
You may; you may not. Even though a company like Millionhits could solve your problems in no time, there are a few more easy & cost-effective tips that could make your website look professional.
Whether you're a designer, a developer or a business owner, these guidelines will guide you in creating a professional-looking website.
Let us begin!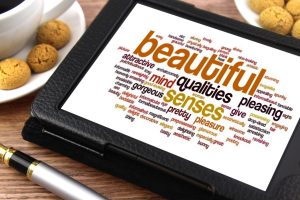 Domain name – The first visible element of the website will be the 'domain name,' which is why it is a vital part of a professional website. A fine way to begin finding the ideal name is to pen down words which describe the business. Make sure that the keywords are simple, short, and unique. Try and think about what the visitor would search for to find the website. Is the website offering customer service? Encompass that in the nickname. For case in point – if the business name is 'Millionhits' and you are offering design services, the 'domain name' could be 'millionhits.com.' Once you have specified the keywords, make use of a technical tool to research what other common names are available out there. If your name has been already taken, a change of 'domain extension' could be the solution! Try and keep the domain extension local & relevant to the business.
WordPress Themes – If you are looking forward to creating a professional 'WordPress' website, there are loads of excellent themes to pick from.
Responsive design – According to a recent study on the global platform, there is more mobile & tablet than desktop users in the world. With this in mind, it is pretty safe to say that each and every website has to be adapted for both desktop & mobile devices. One of the best ways to do so is to either select a theme that provides you with a responsive design & mobile menu or to begin designing the website for the mobile version first, rather than the other way around! Save time by selecting or creating a design which works for both the screen sizes. Also, 'Google' recommends responsive design as a 'design pattern', since it makes it quicker to manage 'multiple pages' for the same written content.
Making websites is an art, and it doesn't come naturally to all. If you need professional help, make contact with Millionhits!