Since the dawn of SEO, we satisfied our desire to rank first on search engines with keyword-based content according to the relevant products & services. Many companies have expanded how they deliver high-quality content to their viewers in a bid to boost the visibility of their site in search engines. However, one of the most underutilized forms of content is video. The benefits of putting videos on your site provide a content that eyes and search engines both like it. You might have heard that people are asking to put videos on your site. That doesn't mean the video is responsible for ranking.
The reality is a little different. Videos are not good search engine fodder like keywords, although you can improve the rankings of your website by significant margins. Today's algorithms based search engines are more customer friendly than website friendly. The content that is loved and shared by us is more chances to rank higher in search engines than keyword-based content. The proof of the pudding is felt while eating it, that's why if videos are embedded into the search results, they are always above major video sites, like that of YouTube, Vimeo, etc. It is fast becoming the most consumed form of digital media and, if you haven't yet considered video for your marketing strategy, you are falling far behind.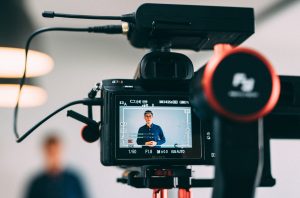 That's why videos have become very important for SEO and widened digital marketing success. That doesn't mean your SEO will suffer if you don't have and start recording videos for use. It's just for information that more than one of your competitors is taking advantage of video. There are many benefits of videos for SEO and digital marketing in general.
Following are some of them:-
Half of the consumers who watch online videos accept the fact that it helps them make confident purchasing decisions.
People who watch videos stay on a site longer on average.
Web video traffic is expected to rise in the coming years with internet flow becoming faster and cheaper.
Studies show that web pages with videos have significantly higher average time on site than those without videos.
YouTube is the second to its own elder brother Google, regarding search engine.
Videos allow you to drive branding and build trust. They're like a commercial advertisement but cheaper.
Don't expect a video, sitting on your site to do you much good from an SEO perspective, unless you help it along a bit. You should make the video like this.
Put a nicely keyworded label or short description of the video
Include a long description, again with good keywords.
Try to use keywords in the video's filename & URL.
Create links, on your site and other famous websites, to the video page, using keywords and the term video in the link.
You can include video content in your sitemap.
Lastly, allow others to embed your video into their sites as this helps in creating backlinks to the video. If you are looking for making and placing a video on your site, then consult a reputed SEO organization now.