Content is the core digital advertising services, so knowing, the benefits of good content is vital. So, how can we tell when a piece of content is worthy or not? To answer this question, first, we should understand the purpose of 'content marketing' as an advertising stream. Content marketing is a strategic marketing approach that concentrates on creating and distributing relevant and consistent content to attract and retain targeted audience and, ultimately, enhance transactional activities with the customer. Content might be the crux of different advertising services but 'content marketing' has its kettle of fish.
Setting Realistic Goals and Metrics that Aligns with Your Business Goals
Content just for sake is never going to be effective. The purpose should be clearly defined when it comes to creating content, or else it is a waste of time. The purpose of the content will also, determine how you measure its success. There are four essentials to know before creating a piece content.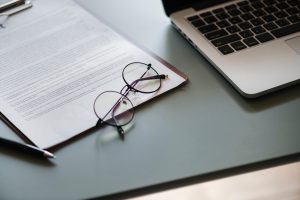 Why are you creating the content?
Why – should be the core of your content and forms the basis of answers to the questions that follow. Are you creating the content for building brand awareness? Is it to convert your leads? Is it for improving your brand authority? Whatever you choose, there will be a different metrics for measuring the affectivity of content. At this stage, you should establish the metrics you will use to measure your content.
Who is your target audience?
Your audience should be the next area of focus. You should create content that speaks with differentiated groups within your target audience. Identify which segment you want to capture with each particular content piece. This ensures that the right people will be attracted to your content and their attention will be retained.
What is your expectation from your audience?
Once you detect that your audience is engaged with your content, try to establish the action that you want your audience to take after reading your blog post, watching your video or seeing your social post? Do you want them to read another article? Do you want them to download a brochure? Do you want them to make a purchase? Knowing the next action that your audience takes in the next step that you point them in the right direction while creating the content.
What should your audience do with the content?
Finally, think about your audience to do with the content. Do you want them to share it on social media? Do you want them to forward it in an email? Do you want them to text it to a friend? Identifying what you want your audience to do with the content will allow you to make it clear and easy for them to do so once you create and share the content. Once you understand the purpose, it's time to check out the statistics surrounding your content's performance. Google Analytics helps you in doing this! Using a tracking code duplicated across all pages of your website, Google monitors and displays on its portal.